---

From JAMES LEE
Anderson Valley
Are you frustrated by the apparent inability of local communities to stop corporate destruction of the natural world (unnecessary road building, fracking, sludge dumping on farmland, bottling and removal of water from local rivers, use of toxic pesticides in forests, oil drilling in pristine areas, etc.)? Are you wondering why the public seems to be powerless to stop these abuses of corporate power? This workshop will illuminate how and why the law has been used to progressively expand corporate powers. It will also provide a new and proven way to reestablish community rights, the power of community self-determination, and the power to stop destructive practices through local ordinance writing. Used in more than 160 communities in ten states across the USA, local ordinances are enabling local communities to assert their right to protect themselves and nature from corporate domination and control. In support of this, the California Constitution says: "All political power is inherent in the people. Government is instituted for the protection, security, and benefit of the people; and they have the right to alter or reform the same, whenever the public good may require it."
Well-known community rights organizer, and partner with the Community Environmental Legal Defense Fund (CELDF.org), Paul Cienfuegos will be leading this intensive two-day workshop at the Community Center of Mendocino (998 School St., in the town of Mendocino), on President's Day weekend — February 15-16, 2014. This two full day event includes two potluck lunches. Paul is the founder of Democracy Unlimited in Humboldt County, which models new ways of working on a variety of ecological and social justice issues such as forest clear-cutting, weakening organic food labeling standards, and big box store take-over of local business. He also co-founded CommunityRightsPDX.org, which is Portland Oregon's first community rights organization. More information about his 38 years of local activism, and the many workshops and presentations that he has delivered across the country, can be found at PaulCienfuegos.com.
The last workshop delivered by Paul, a few months ago in Willits, was over-subscribed and filled up fast. To make sure you have a place in this one, you must register in advance. There is a sliding scale fee based on income, ranging from $60 to $260. To sign-up, contact Charles Cresson Wood, with Mendocino Coast Transition Towns, at ccwood@ix.netcom.com or 707-937-5572. This event is co-sponsored by the Alliance for Democracy, the Mendocino Coast Chapter of Move to Amend, and Community Rights Organization Willits (CROW).
If you are unable to attend, and would like to get involved in local Transition Towns events, email us atinfo@transitionmendocinocoast.org or call Charles Cresson Wood at 707-937-5572.
Stay connected:
Join our Mendocino Coast Transition Towns listserv: 
http://mcn.org/listpages/subscribe.php
Follow us on Facebook: 
http://www.facebook.com/home.php?#!/pages/Mendocino-Coast-Transition-Towns/146910462016439
Check our web site (temporarily down – we need a webmaster – a volunteer requested):
www.transitionmendocinocoast.org
Please feel free to forward this message to your friends & colleagues.
~
A Quick Overview of Community Rights & the Use of Ordinances:
Paul Cienfuegos and the Community Environmental Legal Defense Fund (CELDF) work with communities to establish Community Rights – such that communities are empowered to protect the health, safety, and welfare of their residents and the natural environment, and establish environmental and economic sustainability.
Community Rights is a paradigm shift, a move away from unsustainable projects and practices at the cost of communities and nature, and toward community decision-making, while recognizing and protecting our interdependence with nature.
Today, communities across the country are finding that they don't have the right to make critical decisions for themselves – such as the right to say "no" to fracking or factory farming, and the right to say "yes" to sustainable energy and food systems.
They're finding that there is a structure of state and federal law in place that pre-empts local decision making, and that forces harmful activities such as fracking and factory farming into communities – despite community opposition and harm to the public health and environment.
And further, that our structure of law elevates corporate decision making over community decision making.  Thus, corporations have court-conferred constitutional "rights," which they are able to wield against communities to eliminate local efforts that may interfere with industry plans to expand their operations, no matter the impact on communities and nature.
For example, residents of Tamaqua Borough, PA, were faced with the dumping of toxic sewage sludge in abandoned mining pits, and were told they had no right to say "no" to sludging.
Communities in Oregon's fertile Willamette Valley are facing contamination of their farmland by genetically modified (GM) seeds.  They are finding that their state government is looking to pre-empt their efforts to say "no" to GM seeds and establish sustainable food and farm systems.
Communities in New Hampshire, facing construction of a massive energy transmission project that will cut through the most pristine landscapes of the state, are told they have no right to stop the project and in its place establish sustainable energy systems.
Faced with these and a wide range of threats, communities across the country are reaching out to Paul Cienfuegos and CELDF for help. Through grassroots organizing and public education, Paul Cienfuegos and CELDF are assisting communities to establish Community Bills of Rights that assert the right to local self-governance, such that communities are able to say "no" to threats and "yes" to sustainability.
In addition, recognizing that communities want to do more than just say "no" to harmful activities, and in fact wish to put in place their vision for healthy, thriving communities, CELDF works with them to develop Community Bills of Rights that establish the right to clean air and water, sustainable energy, sustainable food systems, and the rights of nature.
To protect these rights, the Community Bills of Rights prohibit activities that would violate those rights, such as fracking and GM seeds.  Harmful corporate activities that directly impact a community are banned as Community Rights are elevated above corporate "rights."
CELDF has assisted more than 150 communities across the country to establish Community Rights ordinances that today are protecting communities from a range of harmful practices, from shale gas drilling and fracking to the land application of sewage sludge.
For more information, see www.celdf.org.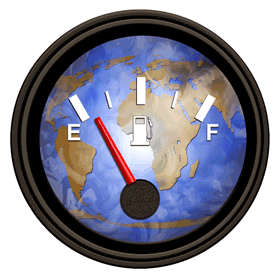 Transition Towns is an international movement of more than 300 communities worldwide that have organized to localize their economy, reduce their dependence on fossil fuels, establish food security and build resilience against climate change and peak oil.
Our local movement follows this model to work toward a sustainable and regenerative economy.
~~